The following reset steps can be performed to correct issues of the sensor not connecting to the display. Symptoms of the sensor not connecting to the display could include:
No outdoor temperature (showing dashes).
Outdoor temperature does not change.
The outdoor temperature is -40 degrees. 
***This reset applies specifically to the following model: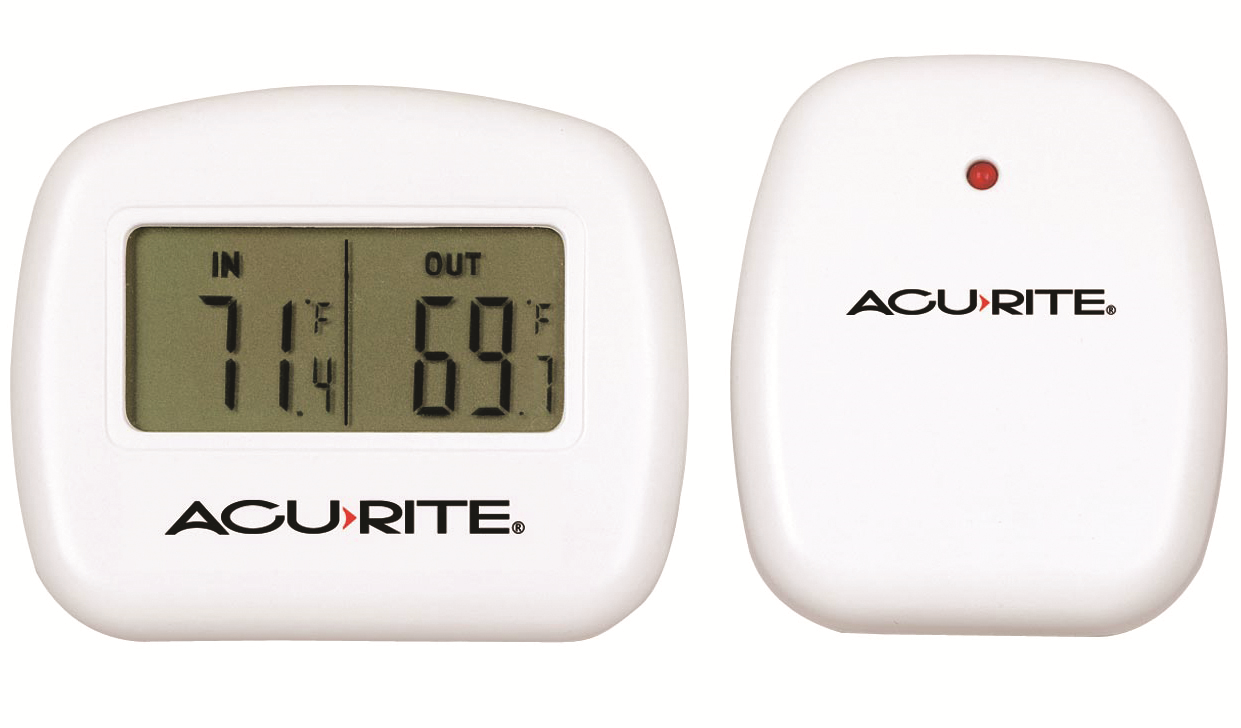 You would want to ensure the following first:
Relocate the display unit and/or the sensor. Under optimal conditions, the units can be located up to 100 ft (33 m) from each other.                                                                                                                   
Units should be placed at least 3 feet (.9 m) away from electronics that may interfere with wireless communication (such as TVs, microwaves, computers, etc).
Ensure that you are using recommended batteries:
Verify you are using fresh batteries in the sensor. Lithium batteries are recommended for installation locations where temperatures can go below -4°F/-20°C.
Verify you are using batteries with a nominal voltage of 1.5 volts.          
NOTE: Some rechargeable batteries carry low or inconsistent voltages that may not properly power the device.  
Mixing different battery types (brands, old/new, etc.) is not recommended.
Hard Reset:
Bring both the sensor and display unit together and remove batteries from both units.
With batteries removed, press and hold each reset button for 20 seconds.
Reinstall the batteries in the outdoor sensor and press and hold its reset button again for 20 seconds.
Once the batteries are inserted you should see the red LED light blink approx. every 60 seconds on the front of the sensor.  The red LED light should NOT stay on continuously. 
Reinstall the batteries in the display unit and press and hold its reset button for 20 seconds.
Let the units sit within a couple of feet of each other for approximately 5 minutes or until you see a solid sensor signal.
If the outdoor temperature turns to dash lines or is still displaying an inaccurate temperature after performing the reset with recommended batteries, the unit would need to be replaced.
If you are still experiencing concerns, please contact our U.S. based support staff by Submitting a Request or by chatting with our Live Agents. If you already have an open ticket with a support agent, please reply to the last email sent.